PEDLAR EXERCISER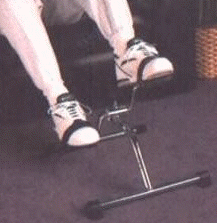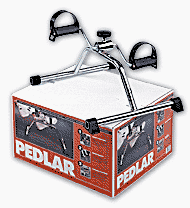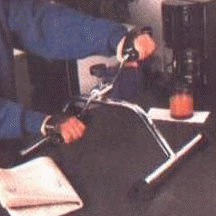 Pedlar Exerciser for Cardiovascular fitness.

Convenient alternative to conventional bicycle exercise.

Use from a chair, side of a bed, wheelchair, or on a tabletop for arm exercise.

Regular use improves cardiovascular health and muscular strength.

Arthritic patients can enjoy without strain to their joints.

May be used for both upper and lower body.

Comes fully assembled.
Copyright © 2007 Able Medical. All rights reserved.