SEAT ASSIST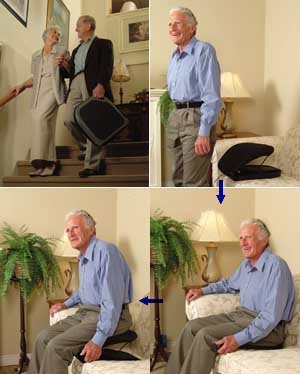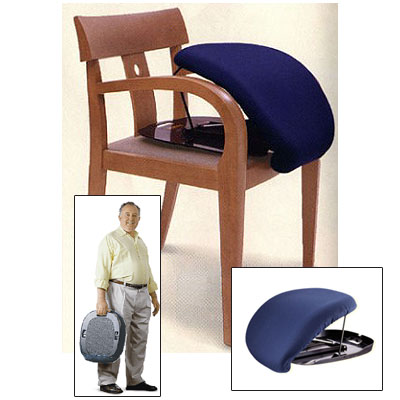 This seat assist is a self powered, lifting cushion that helps users gently seat and raise themselves from a chair or sofa. It provides safe, controlled support and lifts up to 80% of a user's weight. Lightweight and portable, this seat assist can be used in any room of the house, but is especially helpful in the kitchen, dining and living rooms. Adds only 1-1/2 inches to the height of your seat when you sit on it, and the high density foam cushion is molded to body contours for extra comfort. Hydro pneumatic piston activates slowly as the user begins to stand, providing a gentle and stable lift up from the chair or sofa. Flattens for easy transport, and a built in handle makes it easy to carry anywhere. Comes with a removable washable cover in Navy Blue.
Dimensions: Base 16"D x 15"W Sear 19"D x 17"W Height 10" open, 2" flat .
Capacity: 95 to 220 pounds
Copyright © 2007 Able Medical. All rights reserved.